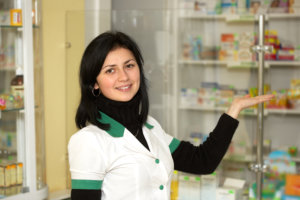 Baron Specialty Pharmacy offers an assortment of Over-the-Counter (OTC) medications that you can purchase at very affordable prices. We offer OTC medications such as:
Painkillers
Cold Medications
Cough Medications
Flu Medications
Gastrointestinal Medications
Eye and Ear Medications
Allergy Medications
Skin Care
Gynecological Products
Topicals
Vitamins and Minerals
And more
For a complete list of our OTC medications, visit our pharmacy and be assisted by one of our friendly pharmacists. You can also contact us at 718-406-9196 for product inquiries.