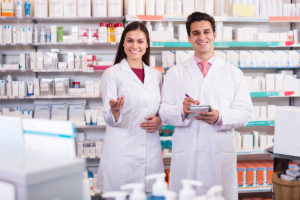 At Baron Specialty Pharmacy, we understand that there are some individuals with unique pharmaceutical needs. With our pharmacists' training and expertise, we endeavor to meet these needs through our Specialty Pharmacy services. Our pharmacists will work closely with each client in providing customized services that can meet your specific pharmaceutical needs.
We offer Specialty Pharmacy for:
If you have questions about our Specialty Pharmacy services, please give us a call at 718-406-9196 for more information. If you would like to speak with our pharmacists, you may schedule a meeting by using our Talk to our Pharmacist form.